Prince George Airport appoints new CEO
The Board of Directors of the Prince George Airport Authority (PGAA) is pleased to announce that Gordon Duke will be its next president and chief executive officer. Duke joins PGAA from the North Peace Airport in Fort St. John, where he is currently Managing Director. Duke and his wife, Dorothy, are moving to Prince George in October and looking forward to becoming part of the community. Duke will officially join Prince George Airport Authority on November 1, 2019.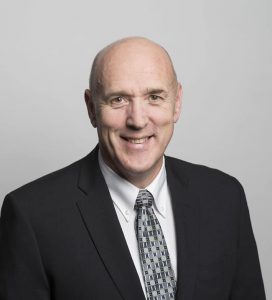 "Our board is thrilled to appoint Gordon Duke as our CEO. In our extensive search, Gordon impressed us with his qualifications and reputation. We think that he will be a great fit for the community." said Dean Mason, Chair of PGAA board of directors. "We have had a decade of excellent growth and airport improvements, and we will continue our strategic growth with Gordon Duke as CEO."
Duke's extensive aviation background includes 11 years with Air Canada Cargo, an eight-year period as director of operations at Halifax Regional Airport, as well as time with GardaWorld Aviation Services. He has served as chair of the Canadian Airport Council's Operations, Safety and Technical Affairs committee, and brings a high degree of technical skill to the job, including logistics, Six Sigma and labour relations.
"I'm excited to join PGAA and the Prince George community. I look forward to bringing my skills and leadership style to their strong team of professionals." said Duke.
PGAA announced in March 2019 that President and CEO John Gibson would be leaving the airport at the expiry of his contract this year. The search for a new CEO started in the fall of 2018, with PFM Executive Search leading the recruitment.
About the Prince George Airport: Strategically located on the North Pacific Corridor and on Great Circle air routing – the Prince George Airport Authority is an integral part of the Asia Pacific Gateway linking the economies of Asia and North America. The airport with Canada's fourth longest commercial runway offers carriers flying trans-Pacific routings a Canadian alternative to traditional airport gateways.
Contact:
Susan Clarke
O: 250-963-2410   M: 250-613-6956