Prince George Airport Authority (PGAA) Management Team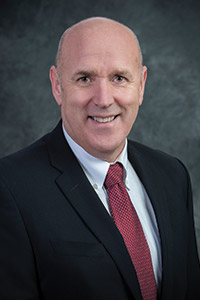 GORDON DUKE
President and
Chief Executive Officer
[email protected]
LINDSAY ANDREZA
Manager of Communications and
Community Relations
[email protected]
SABRINA ANGUS
Manager of Human Resources
[email protected]
TREVOR GUST
Manager of Operations
[email protected]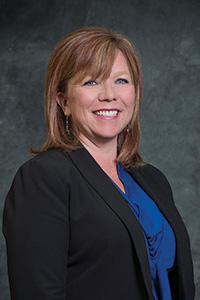 MICHELLE KENNY
Manager of Corporate Services
[email protected]
ROBYN LEISCHNER
Manager of Accounting
[email protected]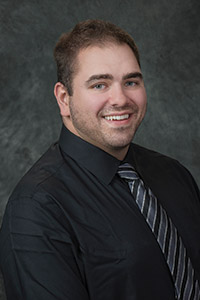 GEOFF STOCKS
Manager of Safety and
Regulatory Compliance
[email protected]
KRISTY MACLEAN
Executive Assistant
and Board Liaison
[email protected]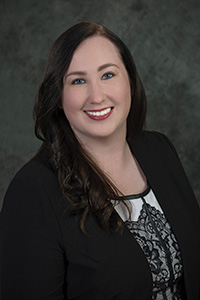 CHRISIE BERRY
Executive Assistant
and Board Liaison
(on leave)
---
PGAA Board of Directors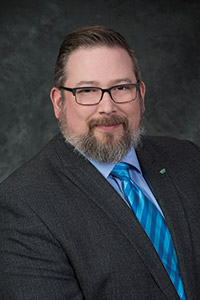 DEREK DOUGHERTY
Chair
(Nominated by the Regional District of Fraser Fort George)
Care of: [email protected]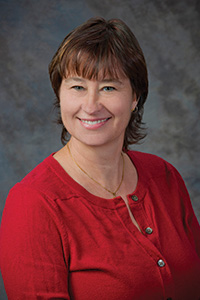 EMILY CHEUNG
Vice Chair
(Nominated by the Regional District of Fraser Fort George)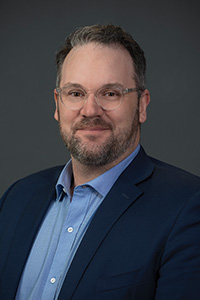 TODD CORRIGALL
Secretary
(Nominated by the Chamber of Commerce)
ALAIN LEFEBVRE
Treasurer
(Nominated by the City of Prince George)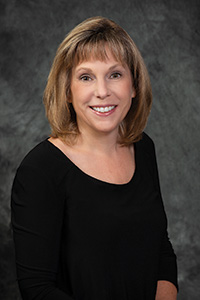 SANDRA ROSSI
Director
(Nominated by the Prince George Airport Authority)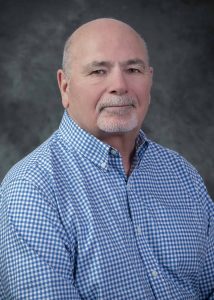 FRANK ROBERTSON
Director
(Nominated by the Prince George Airport Authority)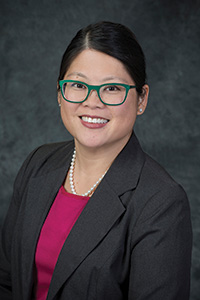 SHAUNA HARPER
Director
(Nominated by the City of Prince George)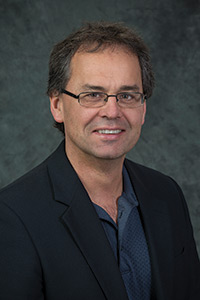 TERRY KUZMA
Director
(Nominated by the Prince George Airport Authority)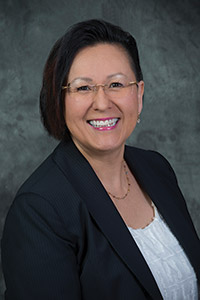 REGINA TOTH
Director
(Nominated by the Federal Government)
KATHERINE SCOUTEN
Director
(Nominated by the Provincial Government)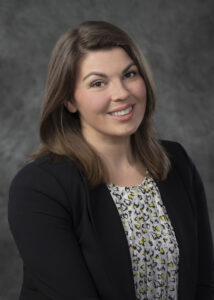 KIMBERLY PAVAO
Director
(Nominated by the City of Prince George)
---
Board Governance
The Prince George Airport Authority Inc. was incorporated on July 27, 2000.
In accordance with Bylaw No.1, a bylaw relating generally to the transaction of the business and affairs of the Prince George Airport Authority, and based on the principles of accountability and transparency desired by the federal government and endorsed by the Board of Directors, the Board is composed of twelve members who are nominated by:
The Federal Government [2 Representatives]
The Provincial Government [1 Representative]
The City of Prince George [3 Representatives]
The Regional District of Fraser-Fort George [2 Representatives]
The Chamber of Commerce [1 Representative]
The Prince George Airport Authority [2 Representatives]
The board members represent consumer interests, the business community and organized labour. It includes Directors having legal, engineering, accounting and industry experience.
Committees are structured to support management and the board of directors and to act in accordance with the Boards' requirements and decisions. The following committees have been established:
Finance and Audit Committee
Governance/Nominating Committee
Community Consultation Committee
Human Resource Committee
Major Projects and Environment Committee
The Prince George Airport Authority held a Governance Workshop, and guidelines for the Board were approved in early 2005.
Governance Guidelines
While not obligated to do so, The Prince George Airport Authority believes it to be a responsibility of its accountability to the community to model its governance practices as if it were a listed company on a Canadian Securities Exchange. National Policy 58-201, Corporate Governance Guidelines and the National Instrument 58-101, Disclosure of Corporate Governance Practices, initiatives of the Canadian Securities Administrators, came into effect in June 2005 for listed companies.
Following is the Authorities application of those guidelines.
1. COMPOSITION OF THE BOARD
Guideline
The board should have a majority of independent directors, in that being independent means non-management or having no conflict.
Disclosure
The Board is composed exclusively of independent Directors. The Board Chair, Vice Chair, Secretary and Treasurer are elected annually from within the members of the Board.
2. MEETINGS OF INDEPENDENT DIRECTORS
Guideline
The independent directors should hold regularly scheduled meetings at which non-independent directors and members of management are not present.
Disclosure
A meeting of Board members only is held at the conclusion of regularly scheduled Board meetings or other times if necessary.
3. BOARD MANDATE
Guideline
The board should adopt a written mandate in which it explicitly acknowledges responsibility for the stewardship of the organization by:
3.1 Satisfying itself as to the integrity of the management team
3.2 Adopting a strategic planning process
3.3 Identifying the principle risks
3.4 Having a management succession plan in place
3.5 Adopting a communications policy
3.6 Have internal controls and information systems operational
3.7 Have governance guidelines and principles in place
Disclosure
The Mission Statement for the Prince George Airport Authority is to "provide leadership as a regional economic driver and a gateway for passengers and cargo by providing exceptional services and facilities".
To achieve this mandate:
3.1 The Authority has an in depth monthly and quarterly reporting and performance measurement system, including regular Board presentations from all levels of management and the ongoing monitoring, comparison, analysis and explanation of results and expectations. External professional resources are employed to test the integrity of internal control systems.
3.2 The Authority has a strategic planning process, which includes a long-term Airport Master plan, a dynamic five year Strategic Operating plan and annual operating and capital budgets with goals and expectations reviewed and revised annually.
3.3 The Authority continuously implements necessary changes to safety and security management functions relating to aircraft and passenger movement and protection of airport assets through consideration of:
(a) An environmental management plan and policies addressing all airport environmental issues including aircraft de-icing and the use and application of fertilizers and pesticides.
(b) An airport emergency evacuation plan, a disaster recovery plan and Airport Safety and Security plans.
(c) A comprehensive insurance program to protect the airport assets and its financial viability to meet the ground lease obligations.
(d) An organizational structure with dedicated safety, security and emergency planning and response personnel.
(e) Risk transfer through contract.
(f) Incident reporting and response procedures.
(g) An Airport Safety committee.
3.4 A management organizational structure has been approved by the Board.
3.5 An extensive communication policy is in place identifying the prime contacts, their roles and responsibilities. The policy defines the process for stakeholders to contact the Authority and for Airlines and Industry service providers to communicate with the Authority.
3.6 A comprehensive Management Information and Reporting System which tracks, measures and monitors the integrity of the financial statistics, to provide reliable data for decision making. Service improvement, safety, environmental and security statistics are regularly tracked and monitored.
3.7 The board has established a Governance committee and a policy and procedure manual have been completed for the Authorities directors and employees guidance.
4. POSITION DESCRIPTIONS
Guideline
The board should develop clear position descriptions for the chair, each committee and the General Manager.
Disclosure
Detailed position descriptions have been developed for the Authorities Board and for each Board officer's position. The General Managers job description is in place, as are job descriptions for each of the management team.
Staff job descriptions are also in place and specific job training is conducted continuously.
5. ORIENTATION AND CONTINUING EDUCATION
Guideline
The board should ensure that all new directors receive a comprehensive orientation.
Disclosure
Each new PGAA Director receives a Directors manual that contains current PGAA policies and procedures at the airport as well as the Directors role and responsibilities. Tours of the airport including Nav Canada and Canadian Air Transport Security Authority site tours as well as procedures are part of the orientation. Subsequent presentations on airport maintenance and safety procedures are provided. Management and staff receive initial job orientation and follow up specific job element training as required.
6. CODE OF BUSINESS CONDUCT AND ETHICS
Guideline
The board should develop a written code of business conduct and ethics applicable to directors and employees of the Authority.
The code should address in particular:
6.1 Conflicts of interest
6.2 Protection of corporate assets
6.3 Confidentially of corporate information
6.4 Fair dealing with customers, suppliers, competitors and employees.
6.5 Compliance with laws and regulations
6.6 Reporting of any illegal or unethical behavior
Disclosure
6.1 Directors annually complete conflict of interest disclosure documents.
6.2 Purchases and approval of payments to employees and customers have established approval protocol in place.
6.3 Confidential corporate information is disseminated on a need to know basis.
6.4 Equal opportunity is stressed for suppliers and contractors and employee working agreements provide equity for employees.
6.5 No director or employee will be required to break any law and compliance with regulations are paramount for employees.
6.6 Directors and employees are encouraged to report any behavior that is outside legal or ethical circumstance to management.
7. NOMINATION OF DIRECTORS
Guideline
The board should appoint a nominating committee comprised exclusively of independent directors who will have a clear mandate established for them including the manner in which they report to the board.
Disclosure
It is the duty of the Chair of the Governance Committee to chair the nominating committee and the remaining members of the nominating committee are also to be members of the Governance Committee. The nominating committee communicates with the various nominating entities and appointers to seek a balance of director skills.
8. COMPENSATION
Guideline
The board should appoint a compensation committee composed entirely of independent directors to make recommendations to the board with respect to General Managers and the director's compensation.
Disclosure
The board has charged the Human Resources Committee with the responsibility to bring a recommendation annually to the board as to the method and level of compensation the General Manager should receive, based on market comparisons and personal performance.
The Governance Committee has the responsibility to bring a recommendation to the board, from time to time, as to the level of compensation the directors should receive.
9. REGULAR BOARD ASSESSMENTS
Guideline
The board, its committees, and each individual director should be regularly assessed regarding their effectiveness and contribution.
Disclosure
The board has adopted a formal evaluation process in which each director annually completes an assessment of the board's effectiveness. Attendance expectations objectives for directors have been established.