On March 7 2016, the Prince George Airport Authority introduced Amelia Bearheart to the world!
Amelia has a passion for flight and her hometown, Prince George, which sits on the unceded traditional territory of the Lheidli T'enneh First Nation. She can be found walking through the Prince George Airport Terminal and high in the sky flying planes. Because she is so passionate about Prince George, Amelia can also be found meeting new people, attending popular events and giving back to her community.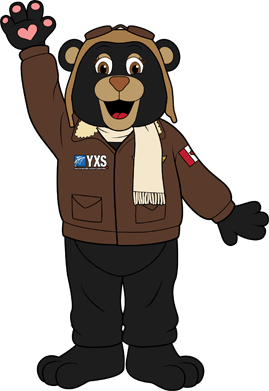 We asked Amelia a few questions to get better acquainted:
What's your biggest passion?
"I love to fly! Being up in the sky is always a pleasure. It is so peaceful and the views are spectacular. I also love flying out of my hometown Prince George Airport. All the staff know me by name and they are very friendly. I start my day with a few hugs from my airport friends and end my day with their warm smiles."
What does a perfect day in Prince George look like?
"If I am working, the perfect day starts off with getting on board the aircraft and knowing a few people on my flight. As Prince George is such a friendly community, often times I know at least a couple people. Another highlight of my day is when I get to be part of someone's first flight. There is something so magical about flying and I am so blessed I get paid to do this. Once I am done my shift, I enjoy hiking the back country and cooling off in one of the many lakes around Prince George.
If I am on a day off, I enjoy visiting my other mascot friends. We can be found eating at one of the amazing restaurants in the city or hanging out at a river or lake. If I'm looking to relax, I will head to the Public Library to find a new book!"
Contact Amelia today by email at amelia@pgairport.ca
---
Watch Amelia Bearheart
We had so much fun introducing Amelia Bearheart as the Prince George Airport's new mascot! She was launched during "Celebrating Women in Aviation Week" and the day before International Women's Day!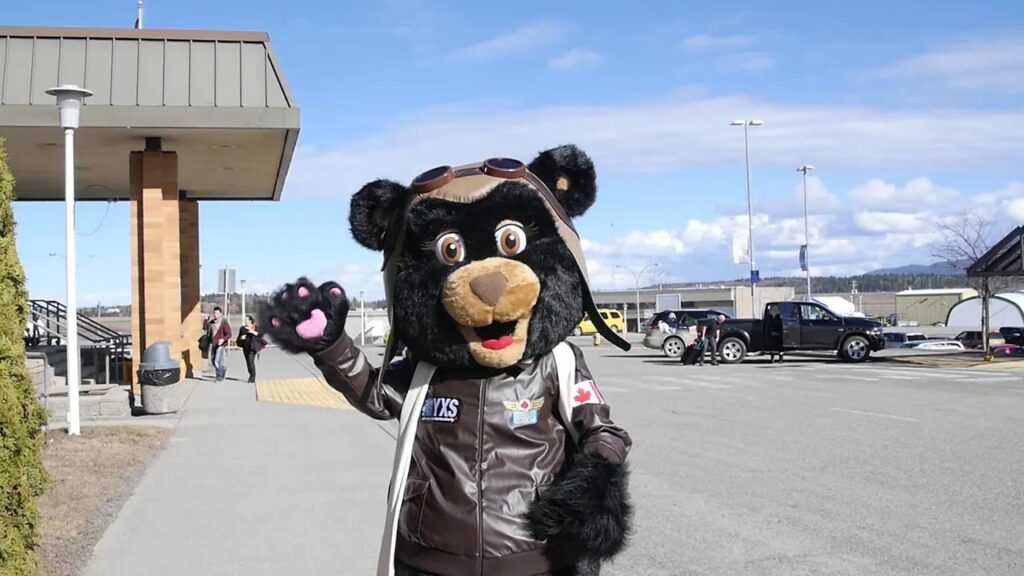 ---
Download Amelia Bearheart's colouring book!
The PDF download is available within the viewer window. When the viewer window opens, the download and print icon links will allow you to save the PDF to your computer, or to print it.

Download the Colouring Book (PDF, 4 MB)