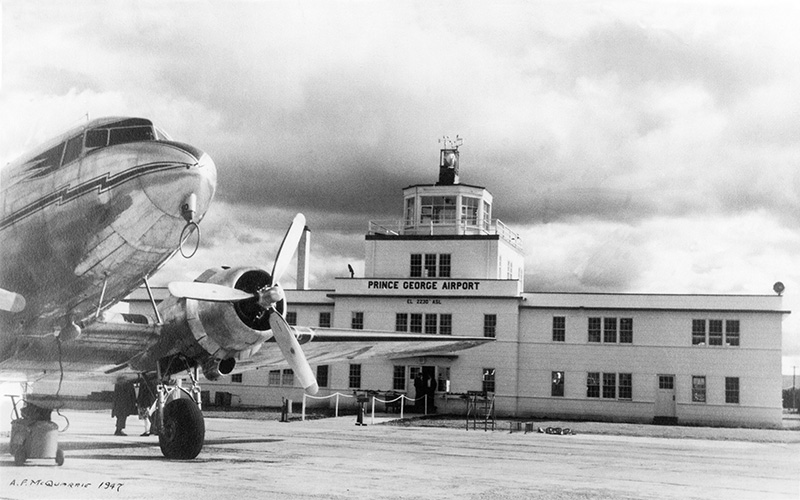 The birth of the Prince George Airport (YXS) dates back to 1940 when the Prince George City Council selected the current location and in 1941 the main runway (14-32) was completed. Since then, the Prince George Airport has seen tremendous growth, earned some well recognized awards, became nationally and globally recognized and became an official Airport Authority.
As we continue to push forward in our services to Prince George and Northern British Columbia, we appreciate all of those who have worked so hard to bring us where we are today.
For our full history details, we encourage you to click on our "Celebrating our History" booklet below.