The Prince George Airport Authority is committed to ensuring each and every passenger can travel without barriers.
We are continually improving the user experience for everyone and implementing a number of different programs and service offerings to ensure a positive travel experience.
Hidden Disabilities Sunflower program
Passengers travelling out of the Prince George Airport now have access to the Hidden Disabilities Sunflower Program. This initiative is a simple tool for passengers to voluntarily share that they have a disability or condition that might not be immediately apparent, and would need a little extra help, time and understanding while onsite.
How does the program work?
If you or someone you are travelling with has an invisible disability, you may choose to wear the Sunflower lanyard as a discreet way to indicate to our airport staff that you may need a little more help or time when going through the airport processes. Wearing the Sunflower lanyard is voluntary. The Sunflower lanyard provides a helpful identifier to airport staff to best assist and support anyone with an invisible disability.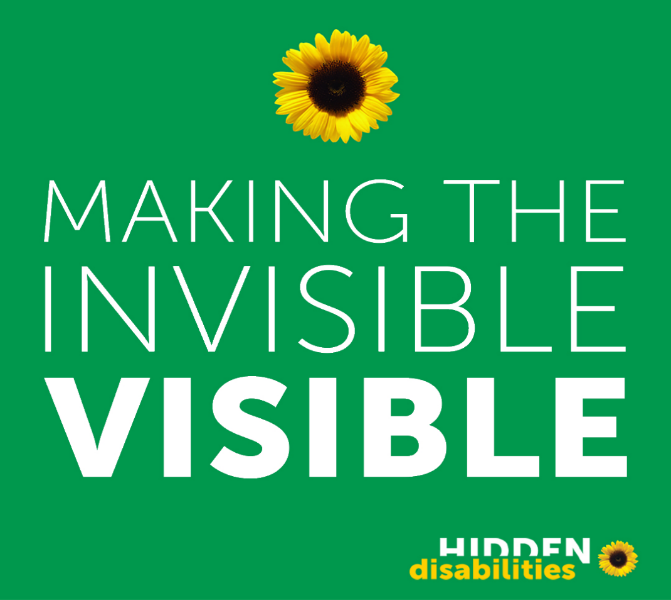 Where can I pick up a sunflower lanyard?
You can pick up a free Sunflower lanyard at the Info booth, any airline check in counter or the security desk.
Will this sunflower lanyard be recognized at other airports?
Yes, most major airports in North America are part of this program. Please click here to find out what airports recognize this program.
Where can I find more information about this program?
To learn more about the Sunflower program, please visit their website.
Additional Information
If you require assistance during your flight, the airline will be in the best position to assist you, and you should continue to request special assistance services from your airline.
** Please note that this program does not allow users to skip the security line, ignore COVID-19 related health measures, or behave in a way that may compromise the well-being of airport staff or the traveling public. It is a reminder to airport staff to show extra compassion, allow time for additional assistance, and let those travelling with these hidden disabilities feel comfortable and confident.
---
Accessibility Request Form
The Prince George Airport is committed to helping passengers who face everyday challenges by removing barriers and offering additional services. Passengers with special needs are welcome to contact the Prince George Airport Authority if assistance is needed upon arrival to the airport. Please allow a minimum of 24 hours so arrangements can be made. A big thank you to MEDIchair for donating the wheelchairs to help us assist our customers. We also encourage those who require special assistance to inform their airline of their specific needs.
---
Accessibility of the Website
Web accessibility means that people with disabilities can use the Web. More specifically, Web accessibility means that people with disabilities can perceive, understand, navigate, and interact with the Web, and that they can contribute to the Web. Web accessibility also benefits others, including older people with changing abilities due to aging.
The Prince George Airport Authority's aim is to adhere as closely as possible to the World Wide Web Consortium's (W3C) Web Content Accessibility Guidelines 2.0 (WCAG 2.0) at the AA level for the Prince George Airport website.
Here's a list of what the Prince George Airport has put in place for our website.
Built in "skip navigation."
A "Skip to Content" link is built into the site which allows users to skip over the top menu and get to the main content of the page they're on.
Keyboard-friendly navigation.
The site uses proper headings, lists, and other structural elements which allow tabbed navigation with a keyboard.
Accessible forms and files.
Users with screen readers or other assistive technology are able to fill out and submit all forms. Files on the website, such as documents, PDFs, etc. are accessible, as well.
Alternate text for images.
Images on this site include alternate text in the code or descriptive captions.
High contrast between foreground and background colours.
The text and link colours on the website were made to stand out for better visibility.
---
Important Note / Request:
Despite our very best efforts, it is possible that there will still be elements, pages or sections of the Prince George Airport website that are not fully accessible, are in the process of becoming accessible, or are lacking an adequate technological solution to make them accessible. Please know that we are constantly reviewing the website in an effort to reach the highest level of accessibility. If you discover an accessibility issue, please bring it to our attention by emailing [email protected]
---
Additional information about the screening process can be obtained from the Canadian Transportation Agency website.