YXS – Connecting you to the world!
Canada's two largest carriers, WestJet and Air Canada, serve the region with daily direct service to Vancouver, with WestJet also providing direct service to Calgary five days per week. Pacific Coastal flies non-stop to Victoria, while Central Mountain Air connects Prince George to Terrace, Kelowna, Fort Nelson, and Edmonton. From December to March, Flair Airlines offers an escape from the winter weather with direct service to Tucson, Arizona.
Central Mountain Air and Northern Thunderbird Air connect the North and British Columbia's interior through scheduled and charter services. Central Mountain Air offers scheduled service to Terrace/Kitimat, Fort Nelson, Kelowna, and Edmonton.
Pacific Coastal Airlines connects Northern British Columbia's capital with our province's capital city. Non-stop flights to Victoria take to the skies six days a week.

---

Air Canada is Canada's largest full-service airline and the largest provider of scheduled passenger services for flights within Canada, between Canada and the United States, and to every major international destination.
---

Established in 1987 Central Mountain Air (CMA) is a Western Canadian privately owned and operated company offering scheduled and charter flights to over 18 British Columbia and Alberta communities.
---

We make flying fun again! Our dedicated team work hard every day to make your flying experience the best it can be. Pacific Coastal Airlines provides regularly-scheduled, charter and cargo services to 65+ British Columbia destinations – more than any other airline in British Columbia.
---

The caring and dedicated nature of our people is what makes WestJet a different kind of airline. Now servicing over 100 destinations in North America, Central America, the Caribbean and Europe with our fleet of Boeing 737NG aircraft, Bombardier Q400 aircraft and wide-body, Boeing 767-300ERW aircraft.
---

Flair Airlines
From Prince George to Tucson (Seasonal, December-March)
At Flair, we believe in air travel for all. Flair is here to stay and will continue to make travel more accessible, more affordable, more exciting – to everyone. We take our obligation to our staff and customers seriously and maintain an impeccable safety and reliability record. Our incredible track-record will never come at a cost to the consumer and our fares will always remain affordable while providing safe and reliable air travel.
Flair is growing our fleet, route network, and frequency of flights in record time. We are the pioneers of ultra-low fare travel in Canada, and since our launch in 2017, we've brought affordable travel to over 35 Canadian and North American destinations.
---

Northern Thunderbird Air
Services throughout the Pacific Northwest
Northern Thunderbird Air can cater to any of your flying requirements with chartered and scheduled services throughout the pacific northwest. Northern Thunderbird Air has over 38 years of proven expertise in transporting people and equipment to anywhere you need.
---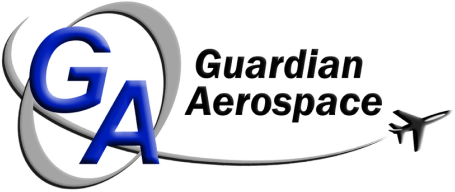 Guardian Aerospace
Guardian Aerospace is a provider of Air Charter Service, Flight Training, Aircraft Maintenance, Aircraft Structural Repair, Welding and Fabricating, located in Vanderhoof and Prince George, British Columbia Canada.