Check-in Times at the Prince George Airport (YXS)
It is recommended that you check in 60 to 90 minutes before your flight departure time. In the event of a flight delay, please check with your airline for updated check in times.
*Please note that check-in and baggage acceptance with Air Canada, Central Mountain Air and WestJet closes 45 minutes prior to scheduled departure time.
Seasonal: During winter operations, aircraft may board early to allow for de-icing prior to takeoff. Please proceed through security when instructed by your airline.
---
What to expect while travelling from YXS (Prince George Airport)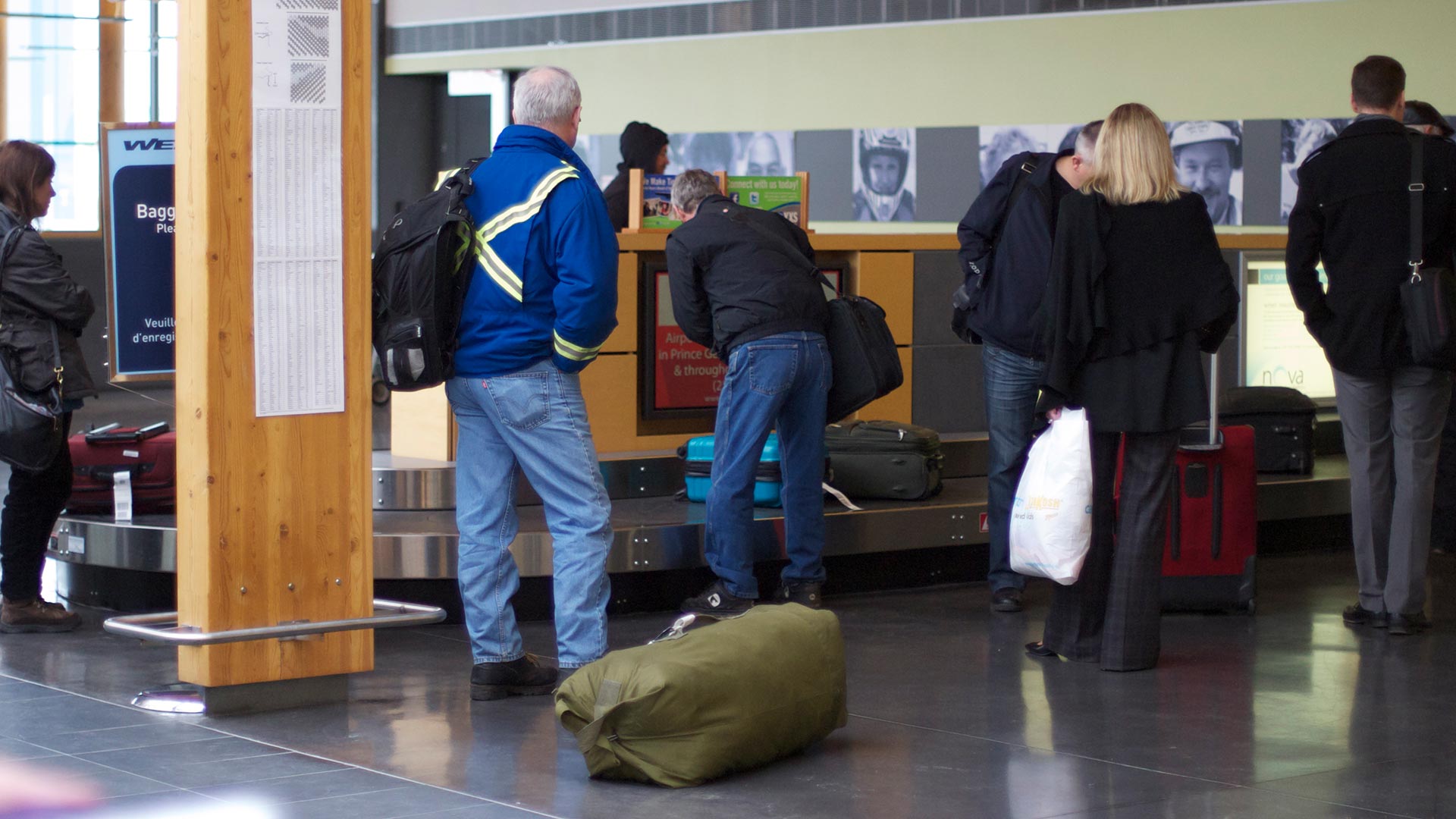 Identification (ID) Requirements
A valid passport is needed for travel outside of Canada, including the United States. If travelling within Canada, one piece of valid (not expired) government issued photo identification or two pieces of Government Issued identification is required. Please note that Interim Driver's Licenses are not permitted. For more information, visit the Government of Canada website's webpage, "Documents Needed for Air Travel" Opens a new window.
Please check with your airline specifically if you have any questions.
Baggage Allowances
The baggage allowance, as well as the amount you can carry on the aircraft, may differ from one airline to another. For information on baggage allowances for your specific airline, please visit their websites using the links below.
Baggage Restrictions
Carry-on Baggage – Security Measures: For more information, visit the Canadian Air Transportation Security Authority (CATSA) website Opens a new window
Acceptance of any item is always subject to available space on the aircraft and the requirement that it be x-rayed or otherwise inspected to ensure the article is genuine and not used to transport a prohibited item.
---
Customs Information
For customs information, visit our Canada Customs page.