Offering Gallery Space to Local Artists
The Prince George Airport Authority (PGAA) is pleased to be part of a partnership between the Prince George & District Arts Council and the Groop Gallery as we welcome local artisans into the terminal. The PGAA is very excited about the opportunity of bringing the community into YXS and this project allows for just that. In 2014, over 445,000 people used YXS, and if you include friends and family members who are picking up/dropping off passengers, that number jumps to over a million. Exposing your artwork to this large audience is now possible through this program.
In order to meet the demand and to accommodate as many artists as possible, the artwork will be rotated. The proposed piece must be approved by the PGAA in order for it to be hung onsite. Please note: the PGAA shall not be liable or responsible for the loss of or damage to any and all pieces of art and/or property belonging to the Artist.
If you are an artist interested in having your piece on display at YXS, please contact Lisa Redpath at the PG Arts Council for more information on the selection process. She can be reached at 250.562.4526 or by email email lredpath(At)studio2880(Dot)com .
Featured Artwork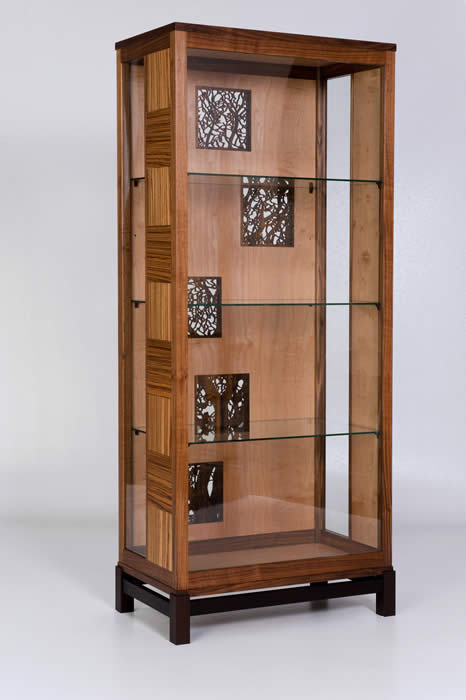 "Autumn's Display"
Black walnut, western maple, zebrano, wenge, imbuya
Artist: Jason Klager
Located in the Boarding Lounge of YXS
For more information or to purchase, contact email jason(At)jasonklager(Dot)com
Website: www.jasonklager.com
Facebook: www.facebook.com/jasonklagerfurniture
"Yesterday"
Mixed Media
Artist Anne Bogle
Located in the Screening Area of YXS
For more information or to purchase, contact eabogle(At)telus(Dot)net
"Welcome to our Traditional Territory"
Art piece provided by Lheidli T'enneh
Located in the Arrivals Area of YXS
For more information: www.lheidli.ca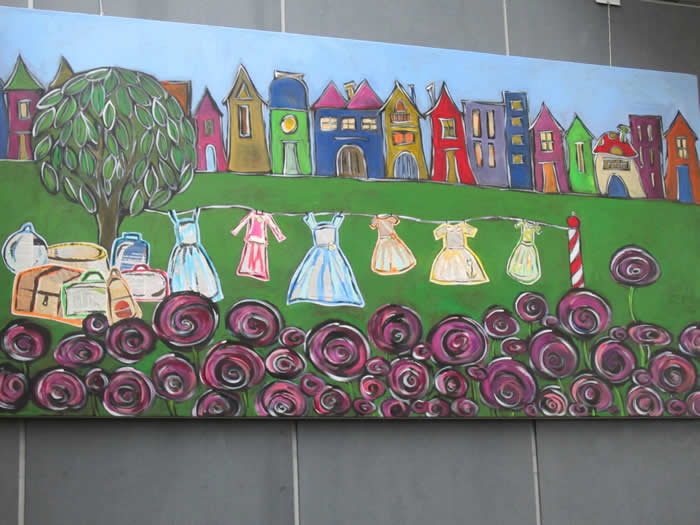 "The Whimsy Series"
Mixed Media
Artist: Shauna Harper
Located Near Gate 2 Boarding Lounge
For more information or to purchase, contact email shauna(At)colortheuniverse(Dot)com
"Wilderness Dream"
Acrylic
Artist: Artist Janice Parker 
Located Near Gate 1 Boarding Lounge
For more information or to purchase contact: jparker(At)sd57(Dot)BC(Dot)ca
Photography in the Power Up Business Centre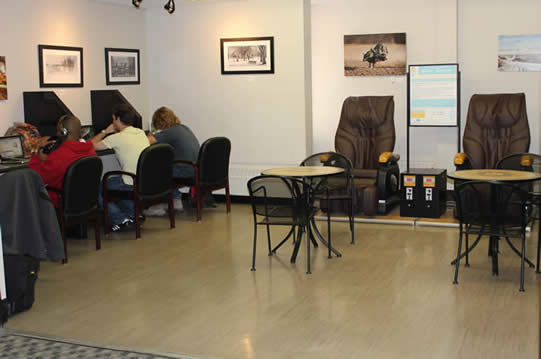 The Professional Photographers of Canada's local chapter has been invited to showcase their photos in the Power Up Business Centre of YXS. The photographs include floral, local landscapes and activities that reflect their interests.
Photographs are rotated every few months to give as many photographers as possible a chance to display their work. The work ranges from beautifully framed prints to fine art canvases and are for sale by contacting the individual photographers directly.
For more information on this program, email Terrill Bodner: info(At)terrillbodnerphotography(Dot)com